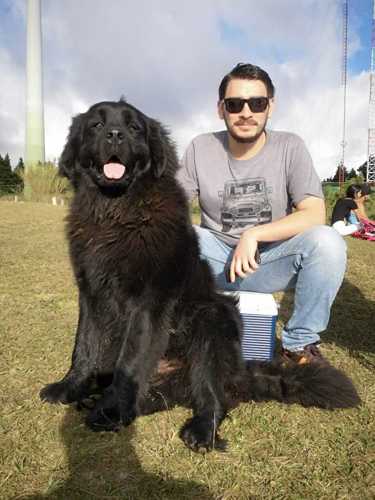 What is a typical day like for you?
I can answer it in just one word! Challenging. There are always new projects, new things to learn, new things to think about, it's always evolving. This is a job that offers many opportunities and many challenges for me. I never expected that I was going to be doing engineering in the Amazon or having to get to the refinery via a 45 mins boat ride! These are wonderful opportunities and while we are often sitting at a desk for long periods, it's nice to reflect on these amazing experiences.
When I started there were just two of us working on projects. After a colleague moved into a new role, I was solely responsible for all projects. I used to travel at least once a month throughout the year. In Chile, the immigration officer would look at my passport and smile, realizing how many times I had gone there. However, as much as I loved traveling, it is now nice to travel less, especially this year when it has been impossible due to Covid-19.
In general, every day is different in projects. One day I will spend more time talking to a customer, another I may have to think of different or new solutions for a customer, or there may be days that are relatively straightforward. So, there is no typical day. The project progresses as you work on it with things changing all the time.
What has been your greatest achievement?
This is a really interesting question! All projects are different and represent different achievements. If I had to highlight any, I would say a TheftNet project we deployed for a client. All the solutions we designed, all the research time and learning were so important. We had to win the trust of the client with a test before the contract was won. They now have a large leak detection program.
I think the achievement was also due to the cooperation with other colleagues. We now have a really comprehensive system and have supported the client in their needs. I'd say for sure it makes me really proud to have been part of that.
How would you describe your position in three words?
Challenging - because every day is a new scenario and you have to think and act quickly. A pipeline leak is a devasting thing to happen not only in the loss of product but the damage it can do.
Different - I don't know many people who do what I do. Very few people do pipeline leak detection in Costa Rica and even globally it is not that many.
Innovative - every day the industry moves forward and cutting-edge solutions are needed. We have to adapt to changes. An example is communication technology before it could be difficult to acquire data, now the data acquisition system is relatively easy with the advances made with 4G and satellite technology and at low cost.
If you could change jobs with someone, who would it be?
With the interviewer, so I can ask the questions!
I'd say something outside of work for a day. Maybe an F1 driver or a professional cyclist. I imagine how nice it would be to climb the Stelvio with all those people at the same time. It would be different and exciting. A beautiful experience.
I am a keen cyclist and find it fascinating. It is a sport that requires a lot of physical strength but more importantly a strong mindset. However, if I look at my level and that of a pro-cyclist, they are on another planet. After a few months off the bike, I can really feel the pain at the moment.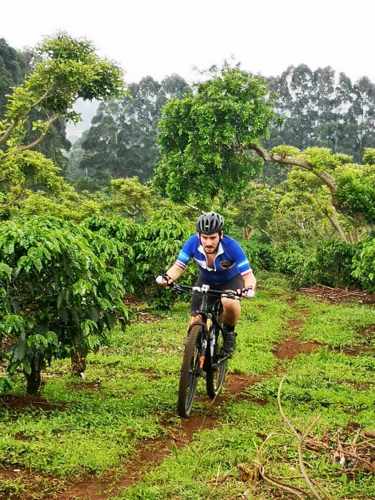 How do you hope to see yourself in the next five years?
I pretty much live day by day so this question is tricky!  I hope to climb the Stelvio – I have a photo of it on my desktop wallpaper as a goal. I think it is good to seek professional growth but I believe that work is part of life and you have to ensure you keep perspective and go out and enjoy life too. One can think and plan something but I think it is more to enjoy what life brings. There are things every day that can be enjoyed.
What would you say to the 16-year-old Mariano?
Do not worry, enjoy. Sometimes life is not enjoyed because we think it will last forever. So, we take it for granted. We think that friends and family will be eternal, so I would say that it is important to value the details.
What do you like the most about your job?
I think there is time to share. When we were in the office there were always spaces and moments to share. It can be the Team buildings or the EAT (Employee Action Team) activity, talk with people in the office and be able to talk about different topics. Breakfasts with colleagues. Being able to take a little stress off. The good thing is that there are more colleagues with whom I can talk about the Tour de France.
What advice would you have for new entrants to Atmos?
To learn and enjoy, it's a job that brings many challenges and rewards. I would also say ask everything – there's a lot of people to help you. I feel that in my five years, as we've grown, so has our knowledge base and the number of people who share it willingly with their colleagues.
Do you have a motto or mantra?
Many things inspire me and some are instincts. For instance, to survive, improve. To see life from different perspectives is my motivation. If one does not go out or does not know different things or different places, you do not value that what we have here can be highly valued and can also be improved a lot. Each one of us must bring out the good and take advantage of the experiences and improve on the bad things.
Do you have a favorite website or blog?
There are several YouTube channels that I follow. One is called Trail Recon which is all about Jeeps (and I have an old Wrangler). There is a food channel called La Capital, also those of Gugan foods and Sous Vide Everything. I never miss an episode.
What is your favorite country to visit?
I would say that all countries have nice things. Costa Rica is very beautiful and there are many who have yet to fully appreciate it. Hungary is very nice, also the Czech Republic, from all countries you can get something individual. I would not try to compare them. In Europe, there is so much history that is not available in Costa Rica. And of course, the snow that never falls here - but in Europe, they may not know what it is like to be on a tropical beach with the climate we have here. There is very good food in all places, from small markets to traditional food in Hungary. Even recipes from Peru like tacacho are very good.