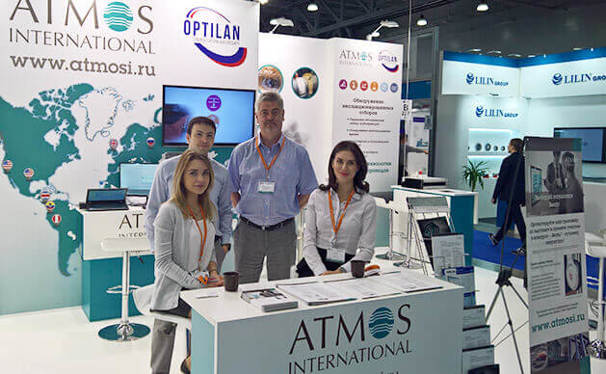 Atmos' Russian team has just returned from the 14th Moscow International Oil and Gas Exhibition (MIOGE).
This year's event was hosted at the Crocus Expo Centre, one of the largest and most modern exhibition spaces in the world. Atmos exhibited with Optilan, our partner in the region.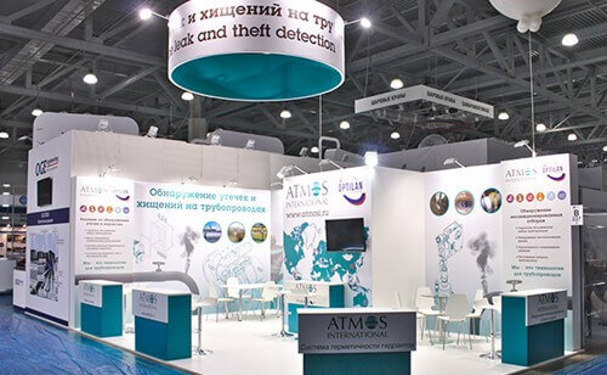 For the second consecutive conference, Atmos' custom booth was built by stand builder JSM Expo. The large space allowed us to showcase portable hardware including:
Hardware and software designed specifically to provide highly sensitive leak detection and location on pipelines that lack instrumentation, power, or telecommunications
Atmos Portable Tightness Monitor: Leak detection for airport hydrants
Atmos Portable Data Logger: An autonomous data logging solution that can be rapidly deployed and installed on pipelines where leaks or thefts are suspected
Odin: A revolutionary battery-based theft detection solution
Competition winner!
Atmos ran a competition for delegates who were interested to demo Atmos Generic Trainer. This offline training simulator allows pipeline operators to experience and respond to normal and abnormal scenarios without affecting the real pipeline.
Congratulations to Alexander Boldyrev who scored the highest on the simulator, winning himself a pair of Beats headphones.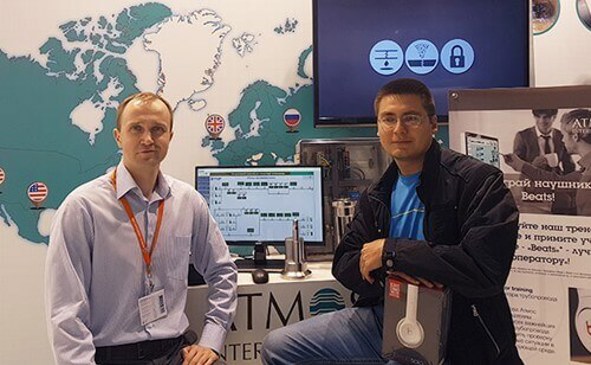 Contact Atmos Russia
If you missed the team at MIOGE this year, contact our Russian office at atmosrussia@atmosi.com or visit www.atmosi.ru.