Atmos International's Costa Rican colleagues continued their social contributions recently by helping regenerate the gardens of a local community center in the region of Bajo de Los Anonos.
The center is run by Lifting Hands, a non-profit organization that works to improve the quality of life of people in high-risk communities. Their aim is making positive change through education, psychological support, health and community development.
Young people are particularly affected by a high percentage of 15-24-year old's not in work or study. The Lifting Hands center is created to provide opportunities to break the cycle of poverty that can exist in some communities. Supported by volunteers, the center in Bajo de Los Anonos had already begun a phase of external landscaping to improve the environment around the center.
Relying on volunteers meant that not all their plans could come to fruition. This is where colleagues from Atmos International in Costa Rica stepped up to the challenge. As part of Atmos' commitment to social responsibility wherever it operates, teams across its offices take part in giving back days. The Costa Rican office has been particularly active, already giving their weekends to help conservation projects in some of the national parks.
Joining the ranks of previous volunteers which include major blue-chip brands, the Atmos team set to work. The center had already started to build an amphitheater but had not been able to finish it and had ambitions to do even more. Together Atmos colleagues began to strip back overgrown vegetation and began to lay turf to create new lawns with new cobbled pathways to make access easier around the plot.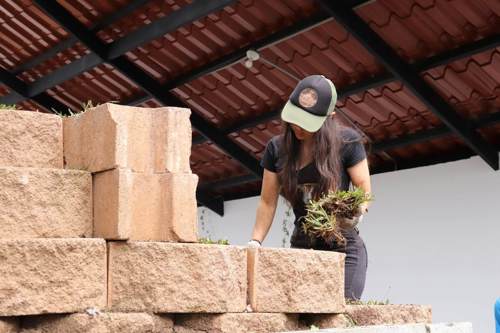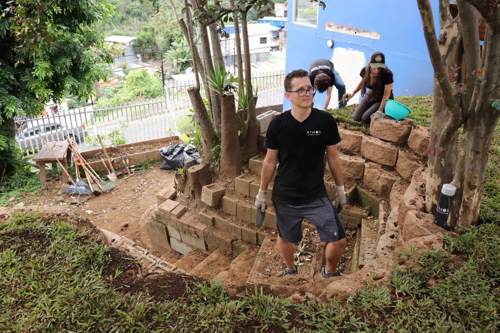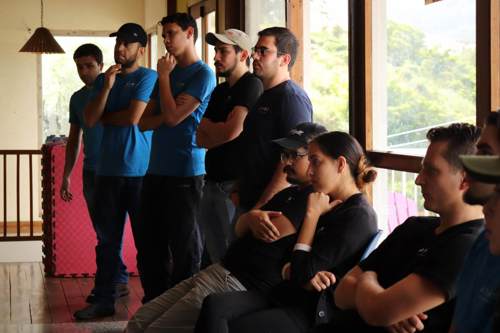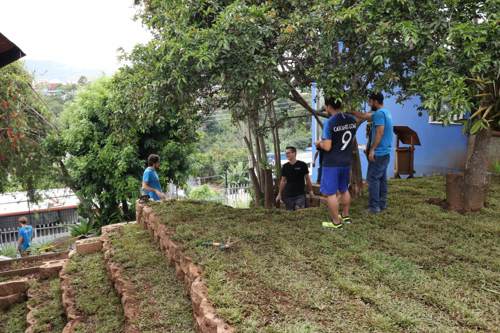 Daniel Arroyo, Training Manager, Atmos International said: "The work that Lifting Hands does is incredible. They offer help in almost every possible area for these people in need to improve their situation. It was inspiring to hear what they do.
Regarding the activity, everyone who attended was fully engaged and motivated after hearing the incredible work they do. By noon the place was looking totally different. The arroz con pollo we got afterward was well earned."
Mariola Fumero, Executive Director of the Lifting Hands Foundation added: "Atmos' collaboration was an essential asset for our work. We received a very energetic group with great capabilities who demonstrated their great interest to change and impact our community and theirs."
The center has a direct impact on more than 400 children, teenagers and adults' students of the Lifting Hands Foundation. Indirectly, the impact reaches more than 4,000 people residents of the community of Bajo de Los Anonos and volunteers.
Found out more about Lifting Hands here: https://www.liftinghands.org/
Images: 
1. Wendolyn Gonzalez 
2. Brandon Musick (front), Jorge Zamora, Wendolyn Gonzalez (Back)
3. (L to R) Rafael Cascante, Victor Martinez, Cristian Calvo, Mariano Sibaja, Marco Murillo, Karl Bonilla, Daniela Garro, Brandon Musick, Daniel Arroyo, Wendolyn Gonzalez.
4. L to R Geronimo Ruepert, Daniel Arroyo,, Brandon Musick, Rafael Cascante, Victor Martinez.