Atmos International (Atmos) colleagues from our Costa Rican office came together to give back to their community recently. The first official corporate responsibility activity was the idea of Jorge Zamora, who along with a team of workmates coordinated with a local non-profit organization in the Costa Rican Natural Reserve. Located in the Parque Nacional Braulio Carillo, Sector Volcán Barva is approximately one hour's drive from the Atmos office.
The Volcán Barva area covers an approximate area of 100km2.  Despite its size, there are only five rangers covering everything from maintenance to catching poachers. The park currently gets its drinking water from a natural well, but this is 3km away and uses 20-year-old PVC pipelines to transport the drinking water to where it's needed. As a result, the pipes often break causing water contamination and a lack of drinking water in the park's facilities.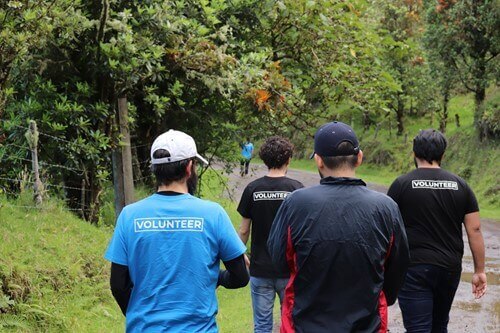 Intrepid crew
With an early 6.30am start, the Atmos team were hampered in arriving at their destination. Due to the poor road conditions, their transport was unable to complete the route. The intrepid crew carried on walking another hour to reach the worksite. Despite the tough route, the views from the top of the volcano made up for it.
Using a brand new 4" rubber pipeline to replace the weakened and broken pipeline, the park's rangers supervised the installation. Atmos colleagues were set to task by working on 130m of existing and new trenches for the pipeline. Without Atmos' help, it would normally have taken the rangers three weeks to complete.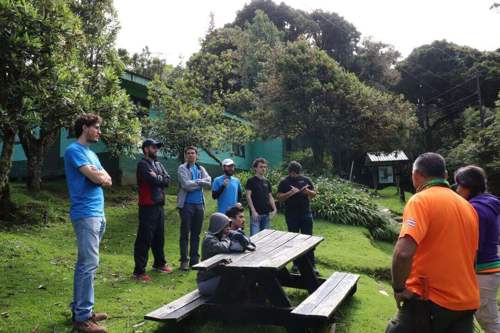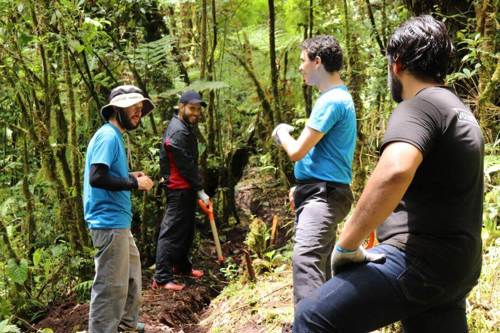 No day trip
Jorge Zamora said: "This was no day trip for the Atmos team. With shovels, pickaxes, machetes and even a chainsaw, we had a further thirty-minute walk until we arrived at the worksite. A grueling three hours work was soon underway with the team removing deep roots with the machete and chainsaws.
 The rangers came to tell us we've done enough but the team continued, feeling that our late arrival wasn't going to hinder progress. We told them that this ditch won't dig itself!"
Despite the blisters, back pain and sore legs, the group made the most of their day in the park. The natural beauty soon relieved them of their pains with stunning trails, animal tracks and amazing views. A slow but steady walk down to their bus is rewarded with a meal in a local restaurant with a fireside meal supplemented by beers and chifrijo.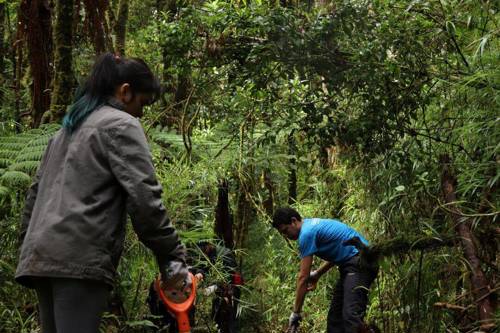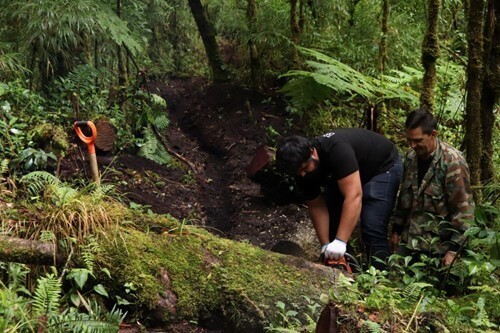 The conquering heros!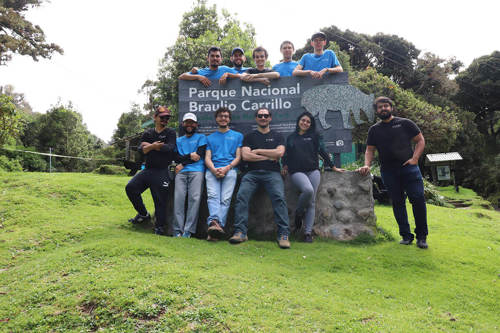 Top: L to R - Mauricio Alfaro, Victor Martinez, Jorge Zamora, Cristian Calvo, Geronimo Ruepert | Bottom: L to R - Karl Bonilla, Isaac Arias, Fabricio Marín, Carlos Mora, Allison Mendoza, Carlos Espinoza