Costa Rican colleagues reach out during pandemic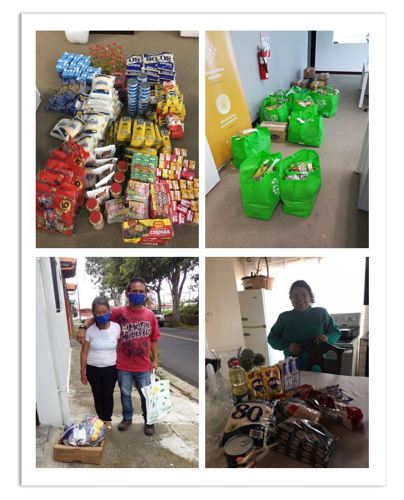 Community-minded colleagues in Atmos International's Costa Rican office took on the challenge of providing food donations during the height of the pandemic in 2020. Raising funds from donations made from their own salaries, the team reached out to families who were in real need of help.
It's not the first time that colleagues from Atmos' San Jose office have stepped up to the challenge of giving back to the community. However, the pandemic brought an urgency to their mission. After calculating the monies required to provide a pack of essentials, the workmates and friends began to identify the families that they could help as well as organize packing and delivery of the much-needed supplies.
Jorge Zamora, an engineer for Atmos explains: "The pandemic hit our communities hard. A lot of communities suddenly were unable to work as a lockdown was put in place. While they were facing difficulties already, their reduced incomes made it a real challenge when trying to feed their families."
He added: "We worked closely with friends and family to identify those in the most need and quickly got ourselves organized. Everyone pitched in from the team as well."
Brandon Musick, Operations Manager for Atmos in Costa Rica comments: "We're incredibly proud of our team here. They demonstrate our core value of  being brilliant together so well."