July's employee spotlight falls on our Anaheim office senior project engineer, Lisa Becker. Lisa has nearly broken the 5-year milestone with the US projects team, starting out as a project engineer before working her way up to her current position. Lisa has a background working with pipelines, as in her previous job she was a pipeline stress engineer with Technip.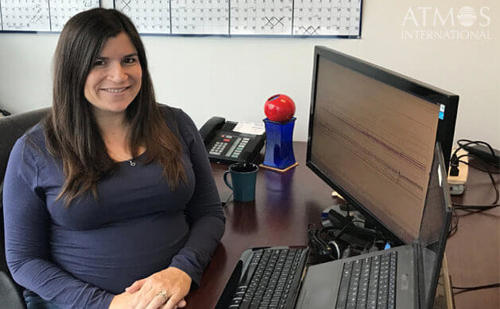 Name: Lisa Becker
Role: Senior Project Engineer
Department: Operations
Time at Atmos: 4 years 10 months
Background
Civil Engineering
Day in the life
My office is located in sunny, southern California - and my clients are spread out across the country from the east coast to Hawaii. First thing in the morning I come in and contact clients to accommodate the different time zones we are all located in. From there I check through my emails and begin looking at the various projects that I am involved in. My days are a mixture of project work, contacting clients, and keeping up with the emails that come in throughout the day.
My job is not always in the office though. Over the years I have traveled to visit different clients all over North America and Canada. It has given me the opportunity to meet different people that come from a variety of backgrounds allowing me to not only provide solutions for their issues but gain a broader perspective of our world.
Favorite thing about Atmos
The team mentality that everyone has. People are always so willing to help you, even if they are busy with their own projects.
Fun Fact
Lisa gave birth to twins on 20 June 2017, little Mason and MacKenzie are the newest additions to the Atmos family.