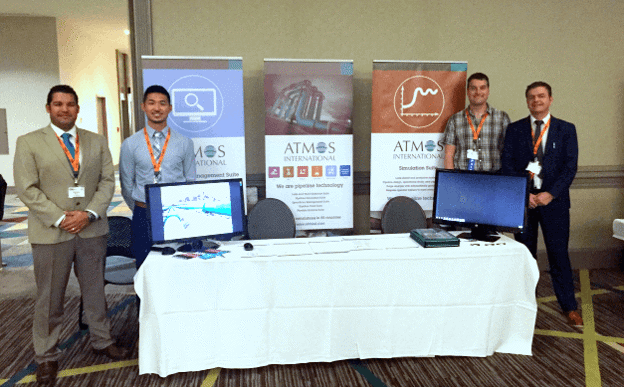 In May, Atmos International attended the 48th annual PSIG Annual Conference held in Atlanta Georgia USA. For those that don't know PSIG is the Pipeline Simulation Interest Group. This conference gets busier every year, demonstrating that pipeline simulation is a very hot topic.
PSIG brings together the most eminent scientists from all over the globe, with Atmos' very own Jason Modisette presenting his on-going work as part the PSIG committee, working on a standardized approach to verify the accuracy of pipeline simulation tools. This approach will simplify the evaluation of simulation products by removing the need for companies to perform their own tests to determine if an application will meet their requirements.
Atmos also took part in a technical showcase, demonstrating the latest improvements in their SIM product, with Emerson, Schneider Electric and DNV-GL stepping up as well, this was a great opportunity to see what simulation suppliers are up to.
The papers presented at this year's PSIG were up to the usual high standard with a good mix of theoretical material and some excellent presentations on practical applications of pipeline simulation and how it can be used to optimize pipeline operations and improve business efficiency. PSIG is a great event for anyone with a pipeline, from a 10km product line, to a 20,000km transmission network, pipeline simulation can add value to your business, so make sure you are there in 2018.
For more information see https://psig.org