Atmos Aviation, part of global leak detection specialists Atmos International, has launched three new updates to its portfolio of products and services at Inter Airport Europe in Munich.
As part of the increased offering, Atmos Aviation is launching shorter testing times, a new computer unit with increased communication functionality and expanded support services in the form of Atmos Aviation Care. The enhanced new care product will be available from January 1, 2020.
Shorter testing times
As a result of continued investment in research and development, aviation operators can now perform hydrant testing within 15 minutes. This is significantly shorter than previous ones and helps to reduce the impact on operations. Compared with competitors, the new testing time is the shortest in the industry.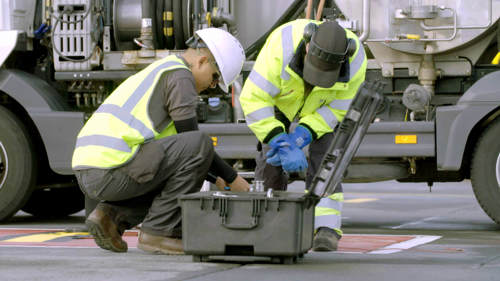 New communications
The new computer unit has updated communications allowing 4G connections to be used. Previously this was WIFI only. This offers even more flexibility across the airport and remote locations. Atmos International will manage the SIM contract as part of the agreement. This ensures the fastest support for the system but also enables all data to be uploaded to the Atmos' Cloud environment automatically. This enhanced service offers a proactive approach to support, full data visibility for Atmos engineers to review, faster response for leak detection reviews, automatic data and signoff communications between relevant parties and remote software upgrades
Atmos Aviation training portal added to care service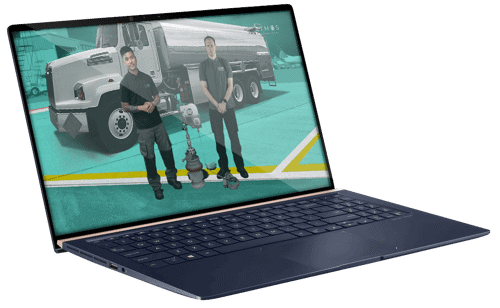 From January 1, 2020, Atmos Aviation is adding its successful online training platform to its Atmos Aviation Care package. Ensuring customers get the most out of their Atmos Portable Tightness Monitor system, Atmos Aviation provides an additional support and maintenance service called Atmos Aviation Care.
Following commissioning and take-up of the Atmos Aviation Care services, customers are assigned a dedicated point of contact who will be available to help with any problems, troubleshooting or to assist in analyzing data and results.
Atmos Aviation Care gives customers access to our online training platform which contains training modules and programs, tests and certificates to ensure all operators using the Atmos systems are trained to the required standard. Anti-virus software and full security will also be provided for the computer unit annually under the terms of the contract.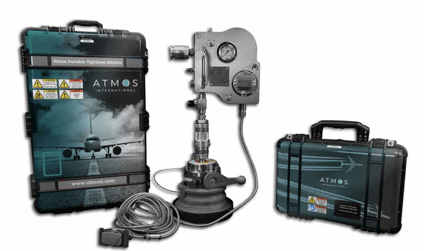 For further information please contact us