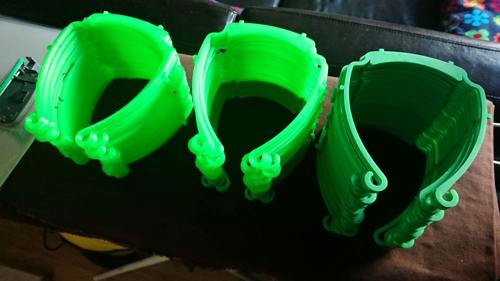 Atmos International colleague Gary Cheung used up his holidays, evenings and weekends to help make protective visors for medical staff during the COVID-19 pandemic. Working with a local group in Knutsford where he lives, Gary has produced 1,100 visors that have been distributed across the North West of England.
Gary started printing in March when there was a huge shortage of personal protection equipment (PPE) for frontline medical staff and keyworkers. While there were plenty of groups requesting collaboration, Gary discovered that they were all based in the South East of England, a massive problem in terms of shipping and distribution. After seeing a plea from the Knutsford-based group, Gary has been busy producing the frames for the visors using his 3D printer at home.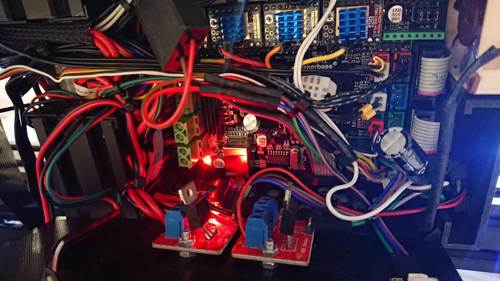 The simple engineering of the visor frames means they can be reused, and the group has sent replacement screens as well. A pair of frames takes about one hour to produce. The mask element of the visor is then made by binding laminate covers and using a laminator – producing a transparent plastic sheet. The final step is to tidy up the rough edges of the plastic punch holes in the visor using a hole punch and assemble them to the frames. Each evening, Gary would spend 2-3 hours making up the visors.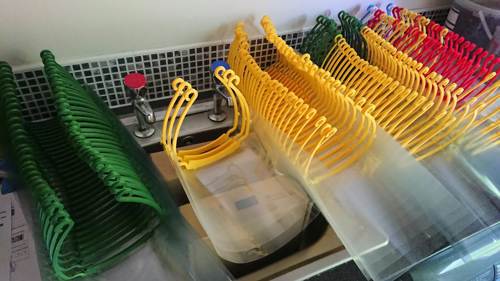 Within the group, there have been several special skills revealed, including a 3D designer who has helped to create a special custom version of the visors for the Ambulance Service. The standard design didn't accommodate the need for a respirator which all paramedics and ambulance staff must wear.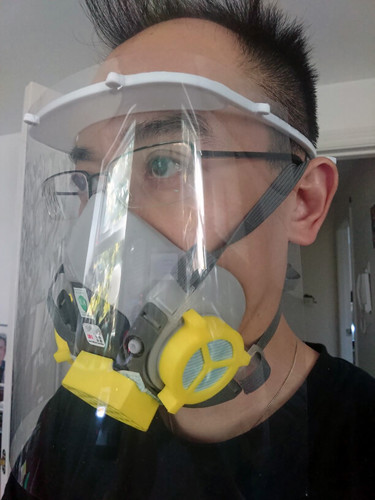 Gary's interest in 3D printing started several years ago. His first intention was to build parts for a remote-control model. He ended up spending more time on the printer than anything else. He adds:
"The world of 3D printing utilized almost all of my engineering, coding, networking and electronic knowledge that I have and those I have learned at Atmos. It is very similar to the industrial CNC machine that combined with mechanical, electronic, software control and software/hardware integration."
"I have found that many skills and knowledge that we learn and use daily in Atmos were very useful when I was playing with the machine. The experience gained from 3D printing is also beneficial for me when diagnosing hardware issues at work."
As well as recent PPE components, Gary has produced a range of products including a much sought-after laptop stand (colleagues in the Manchester office are asking Gary to produce more for them). Gary is not just producing components but also developing his 3D printer engineering skills by modifying the printer's main control board and customizing the firmware so it can integrate with other platforms such as a Raspberry PI project he has. He credits the ability to achieve this from working on Atmos' products such as Atmos Pipe and Atmos Wave.