Atmos, a specialist pipeline leak detection and simulation technology company, has been listed as one of the 'Top 50 Technology Companies to Work For in the UK and one of the Top 100 North West companies.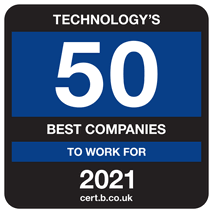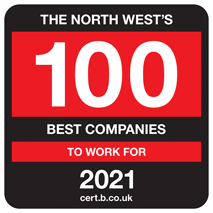 This recognizes the significant investment in employee engagement and workplace improvement for all Atmos colleagues across its headquarters and four regional offices in North America, China and Costa Rica.
Atmos understands that all of our colleagues are what makes us so successful at what we do, that is why we put significant investment in ensuring our employees are happy and engaged. This is reflected in our achievement of becoming a '1-star accredited company' in the UK with our results being even better when we incorporate all our colleagues globally.
CEO Jun Zhang commented on the achievement: "I am delighted that Atmos has become one of the Technology's top 50 companies and North West's top 100 companies to work for. Throughout the pandemic, the Atmos team has worked harder than ever to support our customers worldwide while looking after each other. I would like to thank all my colleagues for their fresh thinking and being brilliant together.
While we have had to spend time away from one another and our offices, we have found ways to engage more and improve our understanding of what our colleagues need.
We also hired a Head of People and Culture to oversee our long-term people strategy and provide a more defined human resources function."
Best Companies' Founder and CEO, Jonathan Austin said: "I'm delighted to confirm that Atmos International is one of the '100 Best Companies to Work For in the North West' and is also recognised as one of 'Technology's 50 Best Companies to Work For.'
In a year that has presented each sector with its own unique challenges, it's more important than ever, that we're able to showcase the very best organisations across business."
Founded in 1995, Atmos International provides pipeline leak detection, theft detection and simulation technology to the oil, gas, water and associated industries across the world. Driven to implement the best technology for its clients, its in-house R&D team continues to innovate performance improvements and reduce deployment costs.
Ongoing development in software, hardware and non-intrusive instrumentation, supported by excellent customer service, is helping pipeline operators globally to have more sensitive and accurate solutions and Atmos' technical leadership in the industry acts as one of its greatest tools to attract top talent.
We are committed to building on what makes us a great place to work and to making continuous improvements to ensure we continue to attract great talent but also develop and retain the best people, which is what makes us one of the top companies to work for.