Posted: 26 Oct 2015
Atmos Portable Tightness Monitor, a project 24 months in the making, received TÜV Rheinland approval last month. The off-the-shelf leak detection equipment has been tested and certified by the independent body to ensure 'safety, quality, and usability'.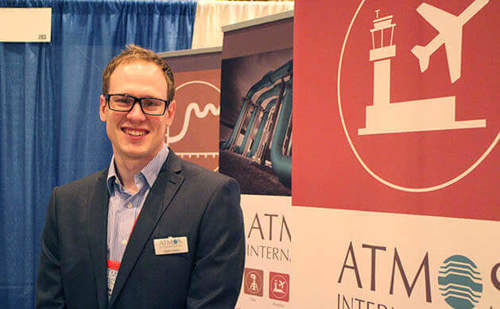 Global Sales Engineer, Dean Golba
This hand-held airport hydrant leak detection system is supplied in two Peli-cases, the size of an average piece of airport luggage. It can be quickly connected to the hydrant pipeline by the operator. Following completion of the test, it can be quickly disconnected and moved to other hydrant segments.

Global Sales Engineer, Dean Golba, spearheaded the design and development of the unique 'plug and play' hydrant leak detection and location system. He is incredibly passionate about how this product will change the way airport apron fuel systems are tested:
"I can't express how proud I am right now of everyone I work with at Atmos. In such a short space of time, we have managed to bring new exciting innovations to the aviation refueling market which are not only improving levels of safety but also tackling a significant issue: the overall cost of these safety-related leak detection systems for aviation fuel hydrants. "
Please contact us for further information on this ground-breaking new system.