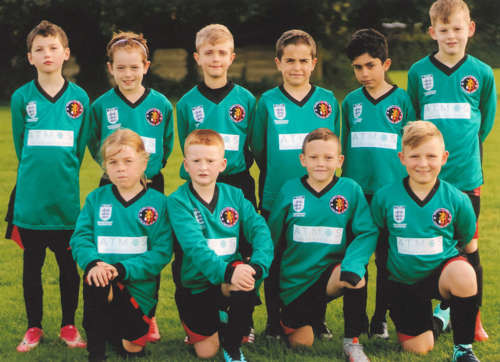 Proud to be supporting a grassroots youth football team, Atmos International has sponsored Bramhall North 75 Eagles Under 9s.
The team, which is part of the 45-year-old club, plays weekly in the Stockport Metro Junior Football League, in the North West of England, of which, it was one of the original founders. Playing on grass, the 'Eagles' has matches against teams in Chapel en-le Frith, Bollington, New Mills and within the Stockport area. They have had a promising start to the season with two victories out of three games played.
As a small independent club, Bramhall North 75 relies on player subscriptions and shirt sponsorships. Following an appeal for sponsors for the 2020/2021 season from the club's Chairman Ron Rossiter, Will Stone, who is based at Atmos's office in Manchester, asked the company if it could help.
Atmos CEO, Jun Zhang said: "We have always supported our employees and their sporting activities. It has been a while since we sponsored a youth football team and it is great to be able to provide some assistance which allows the team to have the right kit throughout the next two seasons."
She added: "I believe that all our colleagues should be engaged in their local communities and I'm proud of the work our teams do in China, Costa Rica, North America and the UK in terms of corporate social responsibility. I wish the Eagles the best of luck throughout the season."
Bramhall North 75 Chairman, Ron Rossiter, commented: "Without the fantastic support of our sponsors, we would find it difficult to provide the full range of playing opportunities for our young members.
"The annual running costs of the club are significant and corporate sponsorship really does help us to deliver great training and equipment. We're thankful to parents and their employers for supporting us."