Atmos supports International Women in Engineering Day.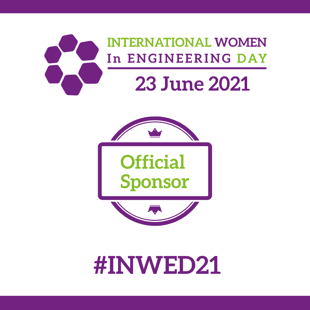 Atmos International (Atmos) has shown its support to International Women in Engineering Day as a global sponsor. Founded over 25 years ago by its female CEO, Dr. Jun Zhang, Atmos has continued to support women in engineering and raise the bar for female engineers.
The company provides specialist simulation and leak detection software to pipeline operators in more than 60 countries worldwide and supports over 1,500 pipelines. Combing its software with its own proprietary hardware solutions, Atmos helps to protect people, the planet and property with its solutions to plan pipeline operations effectively and mitigate the impact of leaks from pipelines.
Speaking about the sponsorship, Dr. Jun Zhang said: "When I started in the industry a few decades ago, there were very few women in engineering roles. Those who did were working in very traditional cultures. I am happy to say things have improved, although we have a long way to go to improve parity for women in the sector."
She added: "I am committed to raising the bar and encouraging young women to take up STEM (Science, Technology, Engineering and Math) careers. At Atmos we have some of the best female engineers, we would love to have more of them. Therefore, we are delighted to be sponsors of International Women in Engineering Day 2021."
Women in Engineering Day was launched for the first time in the UK on 23 June 2014 by the Women's Engineering Society (WES) to celebrate its 95th anniversary.
In 2017, Women in Engineering Day became international for the first time due to the interest and enthusiasm developed by the international audience and participants in the previous years. International Women in Engineering Day (INWED) was born to enable the celebration of women in engineering to become global. Since then, INWED has grown enormously, receiving UNESCO patronage in 2016 and going truly global the following year.
The event is celebrating its 8th year in 2021 with the theme of Super Heroes https://www.inwed.org.uk/ #INWED21