After 19 months of no in-person social events, the Atmos UK colleagues and their families were able to get together for a summer party. Originally, the Employee Action Team (EAT) had planned a traditional sports day, however, the British summer declined its invitation. The weather didn't deter our colleagues and their families from preparing for rain or shine and enjoying a well-deserved and overdue catch up.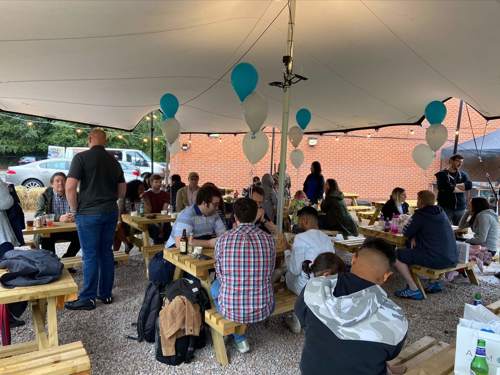 Despite the rain, spirits were high and everyone got stuck into the activities. The children made the most of being outside, playing in their animal and monster themed masks, jumping on the bouncy castle and comparing their party bag goodies (although everyone seemed to enjoy the bubbles and masks).
It wasn't only the kids who had fun, the adults were getting competitive with an inflatable foot dartboard and a team quiz. A big shout out to Team No Hopers who, contrary to what their name implied, went on to win the quiz!
Stone baked pizzas kept everyone full and warm, while the ice cream (with all the topping options) made sure to keep the summer touch and gave everyone enough energy to enjoy the day, and the open bar kept everyone hydrated.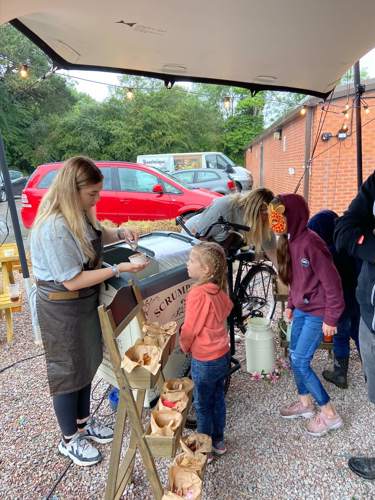 Jun Zhang, CEO of Atmos said "Having an outside event was the perfect way for us to get everyone together, especially as we have had some new starters who hadn't had the opportunity to attend an event yet."
All in all, it was a lovely way to get back to in-person events, we are all looking forward to the next one!