Posted Nov 1, 2017
This week's employee spotlight is on Atmos' Chief Scientist, Jason Modisette, who is based in Orange County, California. 
Jason proudly holds an M.Sc. and Ph.D. in Physics from Rice University and a B.Sc. in Physics from Caltech. With great experience in pipeline hydraulics, he has been with Atmos for the past eleven years and traveled to numerous countries in order to help in the development of Atmos products.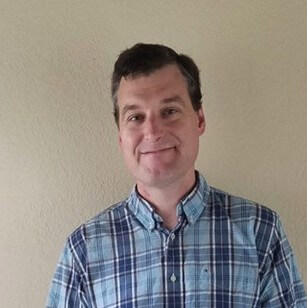 Name: Jason Modisette
Role: Chief Scientist
Time at Atmos: 11 years
Location: Orange County, CA
Background: M.S. and Ph.D. in Physics from Rice University, B.S. in Physics from Caltech
Day in the life
Get up at five am to mountain bike as soon as there's enough light to see, then get online at around 7 so I have as much overlap as possible with the development team in the UK.  My work day is a mix of fixing bugs in our models or optimizers; coordinating with project engineers and sales so as to better understand customer requirements; designing and coding new features in the model engine, and developing prototypes for major model features or new products.  Occasionally I help out developing math or physics applications for use in other parts of the company, for example with Atmos Pipe, and also develop and teach courses in pipeline simulation.
Favorite thing about Atmos
Everybody is on the same page, everybody is working towards the same goals.  It's easy for a developer to get pretty isolated from the people using his products, but at Atmos, I regularly talk to our sales team and our project engineers, which is very motivating.
Fun fact
A few years ago, I applied my pipeline hydraulics experience to an art project: I designed and built the propane flame effects for a giant guitar that shot flame out of the tuning pegs.  It turns out it's basically like a small propane pipeline with leaks in it. I even simulated it.