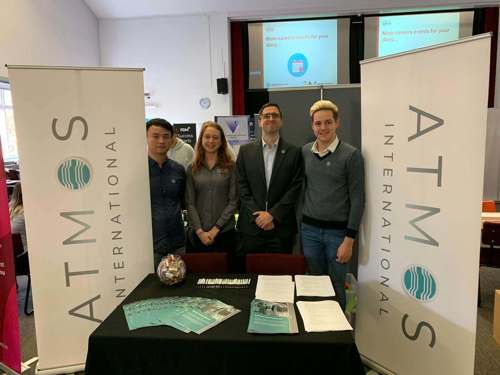 This week a team of Atmos colleagues headed to the University of Salford to attend one of its career fairs. Focussing on engineering and computing, the event is an opportunity for students to learn more about careers in each sector as well as meet potential employers.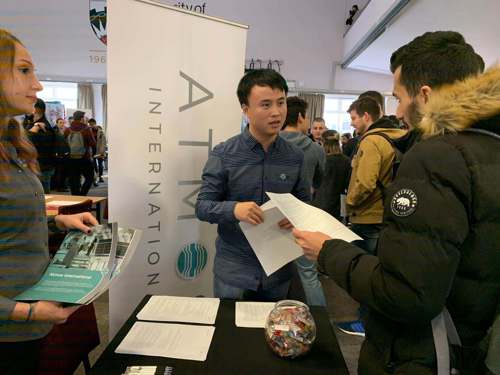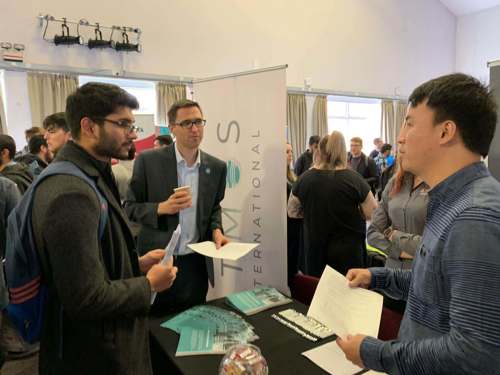 Atmos is proud of its recruitment of engineers, developers and specialists from local universities. Choosing a career can often be a daunting experience. Not only is it the start of a journey that will likely last 40 years or so (unless you become a millionaire through one of your inventions), but many will consider flexibility, culture and opportunity to develop as key factors.
We're proud of our record in recruiting and retaining staff and attending a careers fair gives our colleagues the chance to get out there and talk about their careers and perhaps offer a bit of advice too.
The Salford Careers event was supported by colleagues Phil Edwards, Laura Morison, Zhuyuan Wu and James Riley.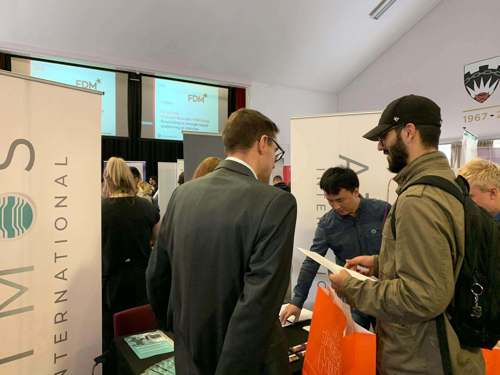 Phil Edwards, Technical Manager said: "I remember attending career fairs as an undergraduate and while they can be overwhelming at times, it's a great way to find out more about the types of roles an engineer could do. My career has evolved every year and it's great to share this insight with prospective engineers and developers."
To find out more about careers at Atmos and our latest vacancies click here