Atmos Little Leaguers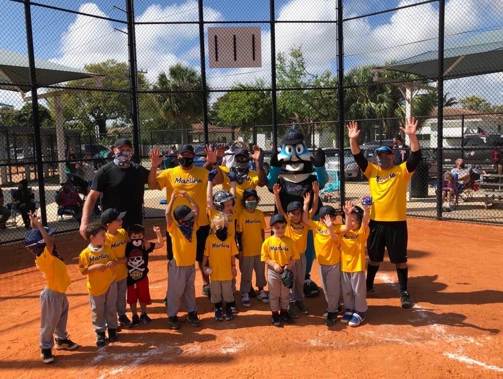 Atmos International (Atmos) has long supported its colleagues' interests outside of work and is committed to building strong links in the communities where our people are based. In Costa Rica, colleagues have donated their time to help restore parts of the rainforest, entertain the elderly and in the UK run food collections for those in need.
Many of our colleagues give up their own time to support sporting interests. Whether this is football (soccer to our American friends) or Little League, the company recognizes the commitment our colleagues make.
Atmos is sponsoring a 6U Little League program in Hollywood, Florida (greater Miami area) this spring season.
Atmos Principal Simulation Engineer Giancarlo Milano, who has been giving up his evenings and weekends to support his son and friends in their Little League team by coaching the team, comments:
"Having the support from Atmos is extremely nice. It's great for our employer to recognize what we're doing and helps to ensure we do as much as we possibly can to help each player, the team, the program, and our community grow. Go Yellow Marlins!!"