Three years in a row: Atmos officially recognized for employee engagement
We are delighted to be recognized as a 2 Star accredited company with Best Companies, showing "outstanding" levels of engagement
Once again, Atmos International (Atmos) has experienced continued success on the Best Companies league tables, being included on three of the Q2 2023 league tables. We've been recognized as one of the top 50 mid-sized companies, top 50 Northwest companies and top 25 technology companies to work for in the UK. This marks a continuation of our success from the previous year, when we were included on three Best Companies lists for our employee engagement.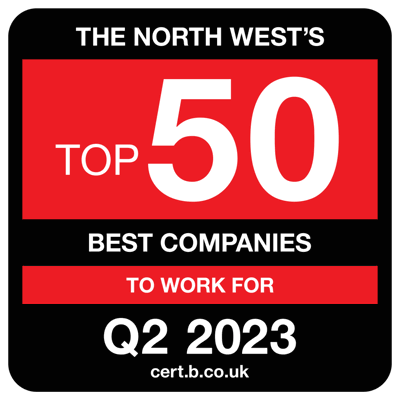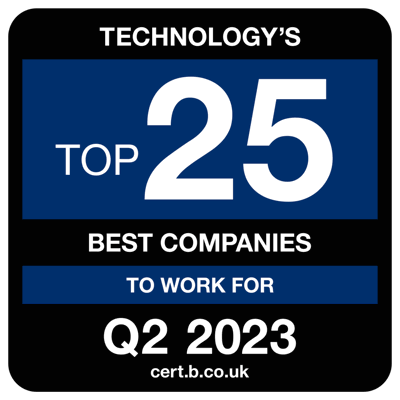 As the world's leading provider of leak detection, theft detection and pipeline simulation, we are deeply committed to providing the best technology and service to our clients, all of which would be impossible without our dedicated colleagues. We recognize the importance of investing in our employees' wellbeing and development and this is something we will continue to focus our efforts on.
Dr Jun Zhang, founder and CEO of Atmos said "We're delighted that Atmos has made the Best Companies lists for another year. The past couple of years have been challenging with the cost of living crisis, the ongoing war in Ukraine, COVID 19 and other external factors outside our control creating a lot of uncertainty, so we continue to support our employees in any way we can."
Lauren Lloyd, Head of People and Culture said "It's amazing that we've been recognized as a 2 Star company and also made three Best Companies lists for the third year running. It proves that employee engagement and wellbeing are at the top of our agenda.
We are committed to ensuring our efforts to make Atmos a great place to work for all of our colleagues continues to be a high priority. Attracting, developing and retaining our talent is what makes Atmos a successful business."
Making the Best Companies lists demonstrates our ongoing commitment to employee engagement, employee retention and creating a better workplace. Our company values are what Atmos colleagues live and breathe every day and help us work together towards our common goal. They are important to us in attracting and retaining talented people, which help make Atmos a great place to work.
As Atmos continues to grow, we're always on the lookout for talented people to start a lifetime career with us in an environment they can be proud of.