Posted: 26 Apr, 2017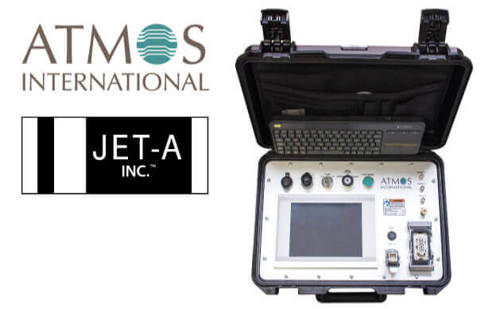 We are pleased to announce the appointment of Jet-A Incorporated as the representative for Atmos aviation products and services in the United States and Canada, effective immediately. Products and services offered;
Atmos Tightness Monitor

 

uses innovative statistical algorithms to detect pressure changes, allowing fast detection of tiny leaks on airport hydrants without the need for temperature sensors.
Atmos Portable Tightness Monitor

 

is a fully portable system that can be quickly connected to an airport hydrant system to detect leaks with the same accuracy, speed, and reliability as the fixed system.
Atmos Leak Trial Manifold assures any pressure based aviation tightness monitoring system can be quickly tested and verified against aviation regulatory guidelines.
Atmos Aviation Services

 

puts skilled Atmos/Jet-A personnel on site for tightness testing or leak trials.
"We are excited that the Managing Director Jet-A, Andrew Grant, will himself lead this initiative," said Dean Golba, Head of Aviation at Atmos International.  "Andrew has over 32 years of experience working all around the world in airport and off-airport fuelling operations."
Ends.