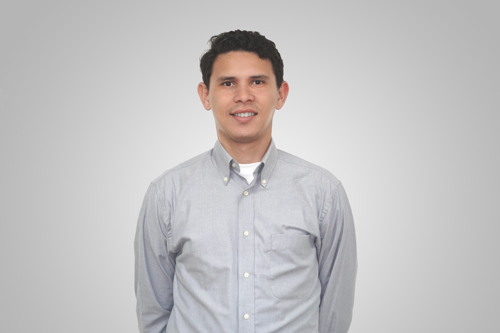 Can you tell us a little about yourself?
I've been with Atmos for over three years now. I joined initially as an intern in 2017 and was made permanent in December of that year. Since then the Costa Rican office has grown substantially, in fact during the last few years, I've seen a lot of changes in San Antonio and the UK too. In San Jose, we've doubled our headcount.
Atmos is my first job after University and I was actually completing my degree and working part-time for the company. I majored in International Trade and English as a second language to complement my degree topic. Being at Atmos has helped my English develop – I can even understand the Mancunion accent now!
Costa Rica has developed as a country over the past few years as well. The education system is good and has encouraged entrepreneurialism. I think this helps to develop your skills, particularly as a marketer. Whereas before we relied on our tourism, international commerce is very important. It feels like the country has a lot of energy right now and that's positive for Atmos too.
How would you describe your job in a minute?
There's always something new to do – I'm never stuck in a boring routine. I'm responsible for marketing here in Costa Rica, supporting activities in the rest of Latin America and also supporting our North American colleagues with events that involve a lot of planning. Then, of course, I'm working with our marketing team in Manchester to ensure we're delivering on the same objectives such as our brand and messaging. We have a very vibrant team in the Costa Rican office and we're fairly young so it's a good atmosphere to work in.
What is your biggest achievement to date – personal or professional?
It's early on in terms of my career, but I think deciding to add English as a second subject for my degree was one of the best I have made. Maybe because it got me the opportunity to join Atmos. On a personal level, getting to work in an international company for my first role is a big achievement too. It has opened up my mind in terms of working in different situations and with different cultures. Atmos is a progressive company and our growth has been impressive.
I guess on the work front, being involved in helping Atmos achieve the essential Costa Rica brand certification has been rewarding. It's taken a lot of work by lots of people but it helps demonstrate that Atmos is committed to Costa Rica standards.
I've also achieved a scholarship to be able to do my master's degree in marketing and business management. It's delivered by an international institute in Spain and supported by the Ministry of Foreign Affairs. I'm very excited about this as it will expand my opportunities and knowledge.
What's a typical day look like for you?
I don't have the opportunity to work in the office which is hard in many ways (COVID 19). Being in the office means you get to have those informal conversations with colleagues and hear about how projects are going, However, the structure of my day hasn't changed too much.
I start early as I want to make the most of my time with colleagues in the UK, especially where I need approvals for projects or working on a collaborative project. With the time difference, we're five to six hours behind, so it's worth the effort of those early mornings to keep up project momentum. That said, my colleagues in the UK marketing team are pretty responsive into the evening to help me out.
Then, I may speak to a colleague who is involved in presenting at key events in The Americas. I prepare materials for sales colleagues. One aspect of my role that I enjoy is being part of the social responsibility committee for the Costa Rican office. We're always looking at doing something positive either for colleagues or the environment and society. We've done some great things in the last year including entertaining the elderly and working in rainforests.
What three words would you use to describe your role?
Evolving – I'm not doing the same work I was doing two years ago. We're continuously improving our work and services to our colleagues. It relates to the 'maximizing our potential' value too.
Teamwork - this is a 'no-brainer' as being brilliant together is the core of our culture. I work with engineering, R&D and my marketing colleagues daily. Their input is critical.
Interesting – there are so much variety and learning. I've got to visit a lot of places too like Chile and Argentina to support my sales colleagues at events. My knowledge keeps expanding.
What is on your wish list for your next five years here?
Immediately, it is going to be my master's degree. I'd like to draw on the experience of others within Atmos.
What do you think your biggest professional challenges are?
I think it is to keep telling our story and communicating our comprehensive portfolio. It's making the complex simple and showcasing that we are continuously at the forefront of technology. For me, it is learning more about our products and how they work in the customer environment.
If you could choose anyone, who would you pick as your mentor?
I would have to pick Daniel Short who is our Director of Sales and Marketing. He's so eloquent and knowledgeable about the industry. I'd like to get to that point that I can be confident about describing things simply so it's understood by everyone.
I'd also like to speak with Warren Buffet – maybe he could share two or three tricks with me on how to develop investments.
If you were to go back to the 16-year-old Christian, is there anything that you'd say to him?
I didn't start to plan my life until I was at university – and what a 16-year-old would? I think I'd say to him that sometimes it will be hard and unfair – you'll make some good and some bad decisions. The trick is to learn from the bad ones and be grateful for the good ones. I'd probably say to take a few more risks and enjoy the journey a little. Enjoy life a bit more.
What advice would you give to new colleagues joining Atmos?
Breathe! The learning curve is steep at the start as there is a lot to learn. It's important to remember that you have a whole team behind you. The company is interested in developing people and helping them to do their best. You're never alone and you can ask anything, literally anything to help make your role easier.
Do you have a motto or personal mantra?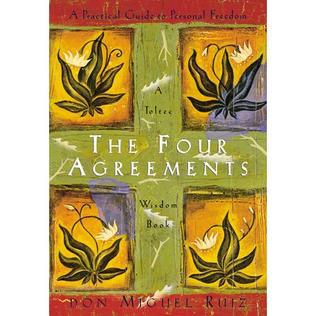 I've been thinking about this a lot. There are the basics of having a more peaceful life and making your day more pleasant. I have read a book a couple of times called The Four Agreements which is based on the teachings of the Toltec who ruled central Mexico a thousand years ago.  The four agreements are:
Be impeccable with your word
Don't take anything personally
Don't make assumptions
Always do your best
I read the book by Don Miguel Ruiz, who has lots of celebrity fans including Madonna and Oprah, in high school and then again when I was in college and during University. I recommend reading it. It gave me a lot of focus.
What's your favorite blog or media?
I follow the Pipeliners Podcast. I think whatever industry you work in, you need to follow the trends and listen to experts who have lots of experience. It's been good to hear Adrian Kane and Jun Zhang our CEO on it recently, and Giancarlo Milano has been on it a few times.
I also follow some vlogs on YouTube including one on practical engineering which makes things easier to understand whether it's microchips or transportation. Then like a few of my colleagues, it will be something to do with cooking – we love food in Costa Rica especially BBQs.
What's your favorite country to visit?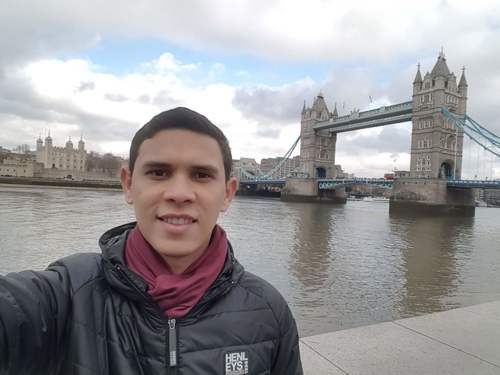 I like the UK. It's the centuries of culture and historic buildings. On my previous visits, I've made a real effort to travel at the weekends and see as much as I could.
The one country I'd love to visit is New Zealand. For different reasons I guess. The vibe and the people are supposed to be great as they are quite relaxed. The landscapes are supposed to be breathtaking – they filmed Lord of the Rings there for that reason!