Posted Nov 14, 2016 
Our second employee spotlight focuses on Alonso Carranza Barrantes, a Senior Project Engineer who is based in our Costa Rica office. Alonso specializes in Atmos Wave and Atmos Wave Flow, two of our leak detection systems which use the rarefaction wave method. During his time at Atmos Alonso has traveled to several different countries including; Ecuador, Peru, Bolivia, Chile, China, and the UK for his help in the development of Atmos Rupture Detector.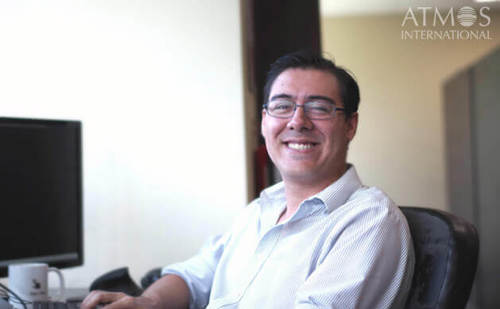 Name:

 

Alonso Carranza Barrantes
Role:

 

Senior Project Engineer
Department:

 

Engineering
Time at Atmos:

 

5 years
Background:

 

Nanotechnology
Day in the life?
The first thing I do in the morning is to answer emails, especially if they come from the UK. This is vital due to the time difference, so by the time work starts I only have a couple of hours before the UK office closes. After that, it's time to start contacting clients for information and getting updated on how everything is going.
Usually, I'll have to make remote access into the client's servers to check for false alarms, do data extractions, and bring back that data for tuning. During the day I'm also contacted from sales or other engineers for my support in Wave projects. Hardware is a very important aspect for a new Atmos Wave project or trial, so I keep track of the providers, shipments,  customs, invoices, and payments. I use Trello, a web-based project management app, throughout the day to keep track of all my tasks and projects. Finally, keeping up with the emails that I receive during the day is a common part of my job.  
Favorite thing about Atmos?
The good relationships with the people, and the sense of unity that makes us work as a team.